How to Incorporate Injuries and Suspensions into Football Betting Strategy?
Every punter has the same goal in mind – to win every time they place a bet on a match. However, sports are unpredictable and there are many factors that influence the game's outcome. The fact that there are now so many bet options isn't making matters easier, too. So, how do you boost your betting strategy? The answer lies in injuries and suspensions.
Before we start talking about injuries and suspensions and tell you how this can improve your betting strategy, it's important to note that where you gamble should be your number one priority. Whatever bet you are placing, whether you are betting on sports or playing casino games, you need the safest sites you can find. Doing this online comes with many perks, but you must find a safe site to play at first. Check these tips prepared by irishcasinosites.com to find the best sites and methods for making money by gambling.
If you've been gambling for a while, you know that following the matches, the players, and the trends in the industry is a must for making smart predictions. In this article, we'll teach you how to use two things to increase your chances.
Using Injuries and Suspensions to Improve Your Betting Strategy
Most players use the same data to make predictions. They look at what the previous matches' results were, which team has better odds, and maybe read some expert tips online. While it's smart to track the changes and trends in Ireland before you do some betting, there's another thing that can help you make better predictions.
Not many people know this, but injuries and suspensions can be applied to every football match and can improve your winning chances.
Here is what you need to know.
Suspensions
A suspension happens when a player cannot play in a certain match because they picked up a red card or picked up too many yellow cards. Depending on the incident, the suspension's length can vary. For instance, if a player gets 5 yellow cards in a season, they get a 1-game ban. If they get a straight red card in one match, they cannot play for the next 3 games.
While you cannot anticipate which player will get a red card in a match, you can find out which players are suspended for the matches that follow. If the suspended player brings a lot to the team, this can significantly impact the result.
It's one of the ways to take betting to the next level and in most cases, this information is easy to find online. If you haven't watched previous matches and aren't sure who is suspended, a simple Google search will give you all the information you need.
Let's say that the game's star player is suspended for the next match. This would be a big blow for the team, and they will probably not perform at their best. By tracking this information, you can make smarter and better choices.
Injuries
Another good factor to consider is injuries. No, you cannot anticipate these prior to a match, but you can keep track of what's already happened to make smarter predictions.
With injuries, we hardly know for sure how long the player will take to recover. However, if you find information on what problem they have and research it a bit, you should get an estimate of how long the team will have to play without that player.
Injuries are important for the future play of the footballer, too. Some injuries affect how the players perform on the field long after they are back. When an important player suffers a grand injury, maybe even undergoes surgery, they'll probably not be able to play the same at least for a while after getting back on the field.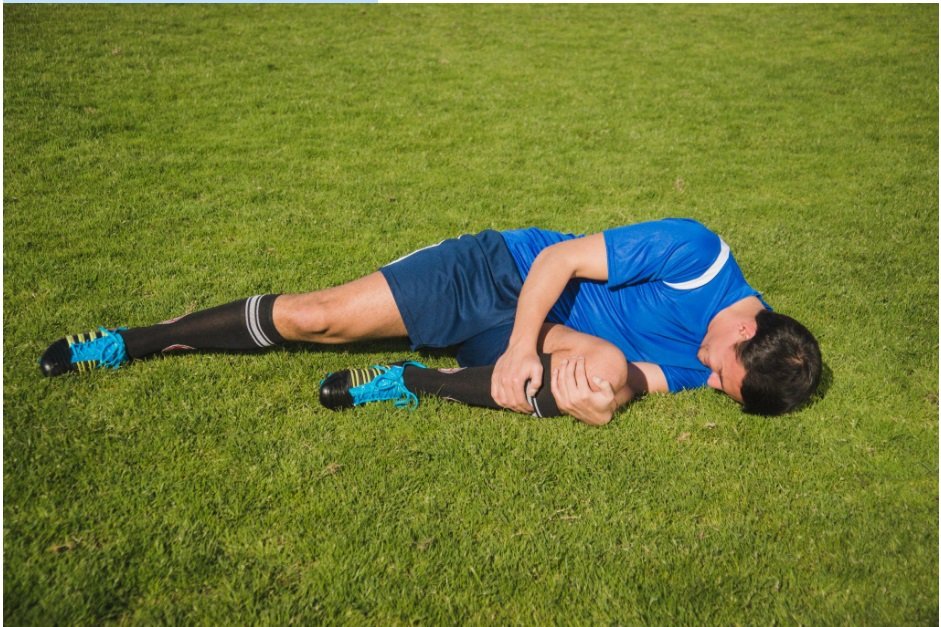 Take, for instance, Michael Owen. This was a player for Liverpool, Manchester United, Newcastle United, and Real Madrid – some of the best teams in the world. He started as a very good 16-year-old player at Liverpool and soon became one of the best strikers in the league. He was very fast, but not long after, he suffer a string of hamstring injuries.
These injuries plagued the player's career. He continued playing, but he never got back to his old strength. If he played as before, he risked being injured even more.
Sports are dangerous and can be painful. There are many players like Owen. For you as a punter, tracking these injuries and the players can be beneficial because you'll know which player will play – and how well they'll play in a given match.
Wrapping Up
By knowing as much as you can about football, the match, the players, and the odds, you are increasing your chances to make a winning bet. These are just two of the factors that can help you improve your betting strategy, so remember to do your research and take your time. Good luck!