Moffi takes a late win for Les Merlus
Moffi takes a late win for Les Merlus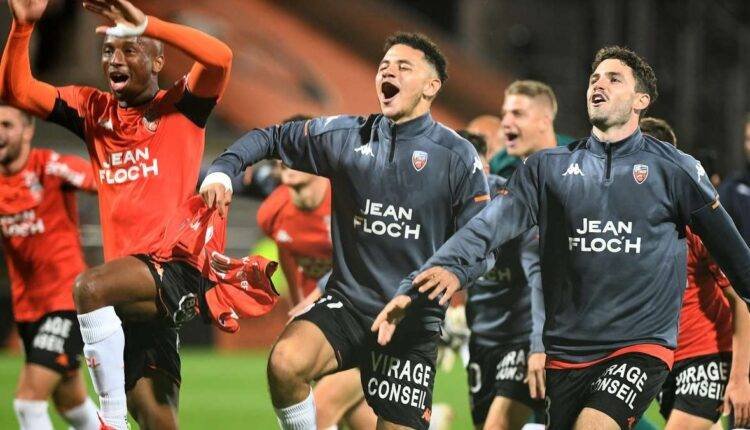 After losing both games 8-1 to Lille last season, Lorient scored the winner in stoppage time to beat the reigning champions 2-1 as they returned to Liga 1 (L1) after the international break.
Armand Loriente opened the scoring for the hosts in a clinical final in the seventh minute after Terem Mofi sparked a brilliant strike forward to draw in four defenders and make way for his attacking partner who marked his second place of the season. Lille were then punished when Burak Yilmaz crossed Julien Laporte's legs. The Turkey international came back and sent Paul Nardi the wrong way to restore balance, although Lorient dominated much of the first 25 minutes. Igor Silva immediately hit back with a sweet volley that required a fine save from Ivo Grbic. However, Les Dogues improved after the draw but Angel Gomes was unable to capitalize and found a good chance in the top corner just before HT.
Gomez was knocked out just before an hour ago and Jocelyn Gurvennek would be grateful to have replaced the England international rather than see him out as the 21-year-old presented two dreadful challenges following his original admission. Having done so well in the early stages, Laurienté was outstanding before being substituted – a certain misdirection from his title. Lille also had their chances, with Sven Botman firing two well-positioned headers but sending one and the other within Nardi's reach. A missed chance made a draw inevitable, but Mofi was ready to challenge Reinildo Mandava and get the ball over the line in the 87th minute.
This would surely be considered the best result in an already impressive start to the Les Merlus campaign, especially given the difficult early game. Meanwhile, Lille are already trailing leaders Paris Saint-Germain and are looking to defend the L1 title.