5 Easy way to win on football bets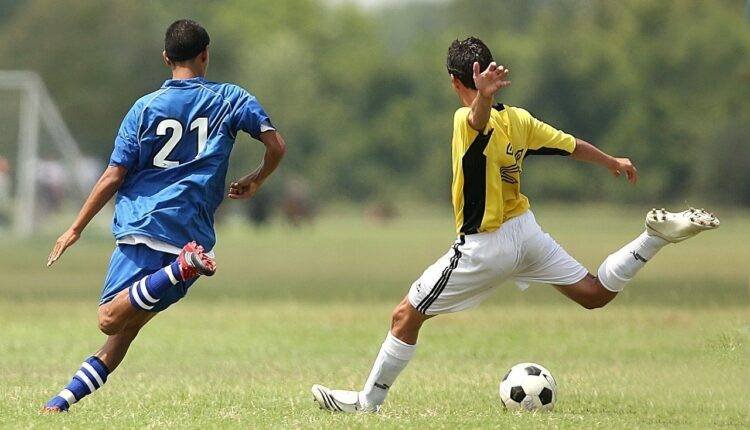 The 5 Easy way to win on football bets
If you're just getting into betting on football, you may be wondering which bets are the easiest to win. Although these bets often have low odds — meaning that you won't make huge profits — there's a high likelihood they'll be correct. As a result, we'll take this article as an opportunity to look at five of the easiest football bets there are (and some difficult ones)!
What Makes an Easy Bet?
Easy bets are bets with a high chance of being correct, which means they usually have the lowest odds. You can think of easy bets as bets with low risk, but also low reward.
For example, bets with a 50% chance of being correct might have odds of around 2.00. Easy bets often have odds as low as 1.05, which implies a more than 95% chance they are correct!
The 5 Easy way to win on football bets
Here are five easy football bets with high likelihoods of being correct:
Over/Under
One of the easiest football bets is Over/Under. This bet allows you to speculate on whether a given match will have more (Over) or less (Under) than a certain number of goals. Over/Under bets can have a high chance of being correct if you choose an Over bet for a low number of goals (e.g. 0.5), or an Under bet for a high number of goals (e.g. 6.5).
For example, a bet for Over 0.5 goals means that at least one goal needs to be scored during the course of an entire 90-minute football match for you to win. For a lot of football teams, this is no tough task, so odds for this bet can be as low as 1.04.
On the flip side, you can place a bet for Under 6.5 goals. That means that as long as less than six goals are scored during the match, you'll win.
2. First Half Over/Under
A variation on the Over/Under bet is First (or second) Half Over/Under. As the name suggests, this bet involves speculating on the number of goals that will be scored in the first or second half of the match.
Since these bets impose a specific time limit (one half of the match), they are less likely than full-match Over/Under bets. However, First or Second Half Over bets for low numbers of goals and First or Second Half Under bets for high numbers of goals can still have a high chance of being correct.
3. Double Chance
Another easy football bet is Double Chance, which allows you to bet on two of three possible outcomes for the match. The options for Double Chance are:
Home or Draw: the home team wins or the match results in a Draw or Away: the away team wins or the match results in a draw Home or Away: the home team wins or the away team wins
Since Double Chance allows you to bet on not one, but two possible outcomes, it's much more likely to be correct than a straight Home, Away, or Draw bet. Depending on the strengths of the teams, odds for Home or Draw or Away bets can have odds as low as 1.10 and even lower.
4. Draw No Bet
Draw No Bet allows you to speculate on a given team winning the match while insulating yourself from a draw. In other words, if the outcome of the draw is a match, the bet is cancelled and the money is returned. This makes Draw No Bet an easier bet to win than a regular Home or regular Away bet.
5. Both Teams to Score
For some matches, especially those featuring two aggressive teams, a likely outcome is that both teams will score. This can make Both Teams to Score an easy bet to win.
Profit is Profit no Matter How Small
Some punters look for the big, life-changing, win every week. They place a few dollars on bets which could return thousands, with the chances of these bets coming in being small.
Those few dollars every week may be small to start with, but done every week for several years will mount up to a lot of lost money.
Punters should always be looking to make a profit, even if it's only a few dollars.
Would you rather place $10 on a single bet which returns a $12 profit, but has a 92% chance of winning, or place two $5 bets on sixteen-team accumulators which return $10, 000 each, with a 1% chance of coming in?
Some people will say the second, but sensible punters will know that $12 profit every time soon adds up.
There's a big chance you have sat in a pub, or café, and overheard a conversation about how close someone came to winning $26, 000 on Saturday or how one team let them down for $500. You never hear the punters who were $5 up talking about their win, although they are the more successful punter.
The best advice we can give when gambling is, your first thought should be how best you can avoid losing rather than how much you will win if your bet comes in.
Look for a small profit, which will help to boost your betting bank and may ultimately lead to a big life-changing profit over time.
Keep a Betting Record
Keeping note of your wins and losses can help you see how much money you're throwing away, and can help you change the way you gamble.
In this record, write down the type of bet you placed, the stake, the potential return, and how much profit or loss you made from it. Also add any notes which will help you to move forward, such as which team(s) let you down.
At the end of a set period, such as every week, fortnight, or month, you should tally up your results to give you an overall profit or loss.
If you are suffering constant losses betting on accumulators with the promise of a big return, maybe change the way you bet for the next period. Consider backing fewer teams in an accumulator or placing single/doubles/trebles bets which return a small profit.
You can then see if your overall profit has gone up.
If you regularly see a + amount in the profit/loss section, it will be a big eye-opener that the way you were previously betting was wrong, and you should stick to your new approach.
Remember, You Will Not Win Every Time
If there was a fool-proof way of winning on football every time, bookies would go out of business and football betting would cease to exist.
However, there is no fool-proof way because football is unpredictable and shocks happen. The favourite doesn't always win, everybody has off days, and punters will often be out of pocket. There are no 100% guarantees in football betting.
In those times, you must remember to have fun, stay analytical, and follow our advice to give you the best chance of making a profit.