The Benefits of Multiple Bookmaker Accounts for Betting
While you can't have multiple accounts with the same bookmaker, you can create accounts with different bookmakers without any problem. This might sound unpractical to some. Let's say that you already found an ideal website where you can play casino games, place bets and make instant deposits and payouts. Why would you make accounts on other sites? You'll be spread across different sites and you might miss out on some perks that a regular bookmaker can offer you. Yes, that is the case, but having multiple accounts comes with more benefits than downsides – and is a very popular method these days.
Before you open different accounts, it is important to note one thing. The goal is not to create an account on every bookmaker site or casino you come across. You need to make sure that you sign up on regulated, top-rated websites to make your wagers and bets. You can find such sites at https://aussielowdepositcasino.com/real-money-casino/ and sign up on the one you prefer depending on what type of gambling you want to do. Whether you want to play casino games or bet on sports, there are options for everything.
When you find a list of safe places to do your gambling, you can start opening your accounts. Though this can take some time and you'll need to dedicate more time to tracking your progress and the odds on all sites, it can be very advantageous.
Benefits of Having Multiple Betting Accounts
Opening more than one betting account is one of the winning strategies that can help you boost your chances of turning more profits. Professional punters often do this, and so do experienced bettors. If you are up for the challenge, definitely go for it – it is not forbidden.
Here are the main advantages of opening more betting accounts on different websites:
1. More Betting Options
More accounts means access to more games. It means access to more matches to bet on. It means access to different betting options. One betting option might be available with one bookmaker, but not the other. On more popular sites, you can find matches that aren't available everywhere.
Yes, you can search for a single bookmaker that will have many options but chances are, they won't have everything. For everything, you need to spread around.
2. Not Limited to the Same Rules
Bookmakers have their own set of rules for obvious reasons. But, these differ, too. On one site, the conditions might not be to your preference. If you have more accounts, you have the freedom of choice to place bets on the site that has the most attractive conditions.
3. Access to More Bonuses
Since the competition is big, bookmakers and casinos often compete with each other offering big bonuses to their players. If you have accounts on more than one website, you can claim more bonuses. It's as simple as that. From the welcome bonus which is the most generous on most sites to regular or occasional promotions, you can claim bonuses and get free bets all the time.
Speaking of welcome bonuses, these are only available once on a website. But, when you create an account with a different bookmaker, you can claim their welcome bonus, too. Since these are the biggest bonuses on most sites, it's a great perk from having more accounts.
4. More Options for Odds
The odds are not the same with every bookmaker. One of the best winning tips you'll ever get is to scour the Web for a site with better odds. Look for discrepancies, for odds that are more attractive, and for gaps that you can use to your benefit.
One bookmaker can have better odds for you because they aim to attract more players and in the process, reduce their house edge. Others might make a small mistake and set odds that are much better than those on another website.
This is a tactic that many punters use. They scour the Web for better odds. They have accounts on different websites and use them to the maximum.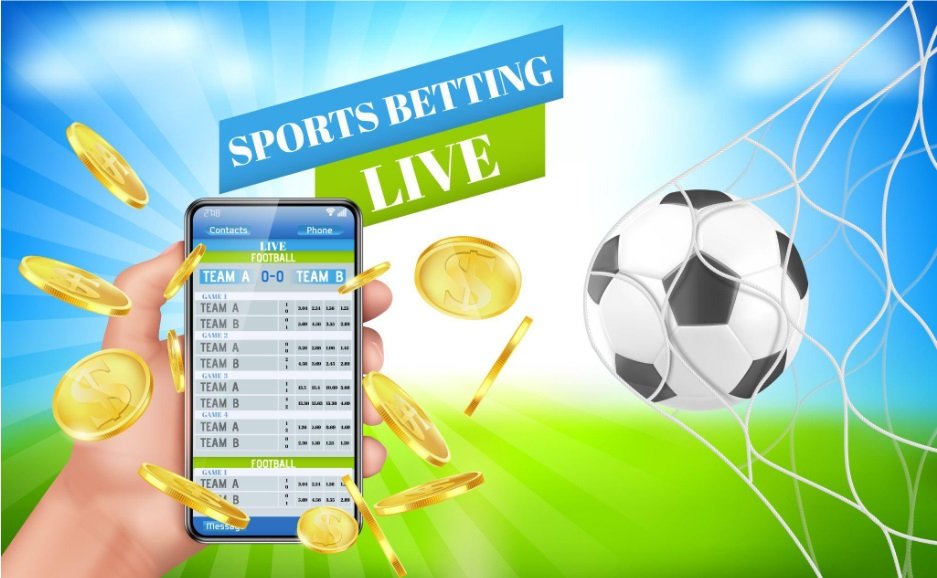 Wrapping Up
Now, be aware that this requires a lot more time and effort. You'll need to go through different sites to check their options, odds, claim their bonuses, meet their terms, etc. While it can be truly fruitful to open accounts with as many good bookmakers as you find, you need to be sure that you can manage all those accounts to the best of your abilities.
If you don't have much time or experience, start small. Open another account and keep track of the two you have. Find the best bookmakers to get access to the best odds and more choices for placing bets on. Soon enough, you'll learn how to keep track of everything and can open more accounts with more bookmakers.