What Does Both Teams to Score (BTS) or GG Mean?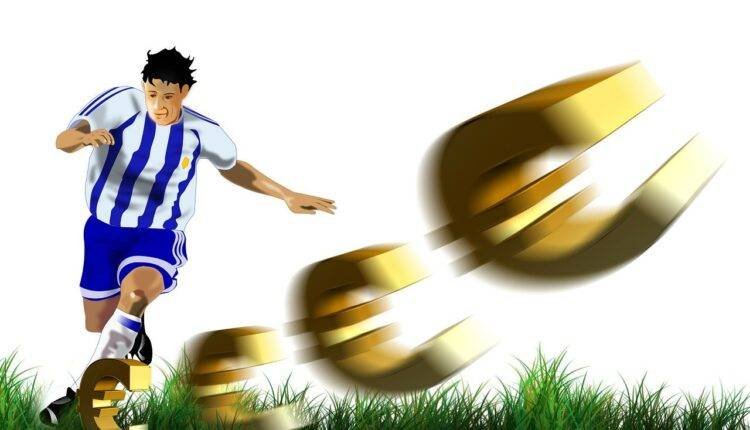 What does Both teams to score mean?
Both Teams to Score, often abbreviated to BTS, is an extremely popular bet unique to football where you bet on whether both teams in a match will score or not
Why place a Both Teams to Score Bet?
Well, the main reason to bet on Both Teams to Score (BTS) is that you don't have to predict the winner of the match. Regardless of who wins, your bet will come in if both teams get on the score sheet before the final whistle.
Also, with the Both Teams to Score market your bet is not dead until the match is finished. If you back a team to win the match outright, they could be 4-0 down by half time and your bet's over. However, if you back Both Teams to Score, a team could be trailing 6-0 in the second minute of injury time but a late consolation goal for them would mean a winning bet for you.
Another advantage is that as soon as both teams score in the match, if you've only backed one, or your accumulator, if you backed several, your bet is a winner, and you can collect your winnings. Most online bookmakers will credit your account within minutes of the bet coming in. Therefore, you could be quids-in just a few minutes after kick-off if all goes well.
How Do I Pick a Good Both Teams to Score Bet?
When studying form, instead of looking at who has the best win record you must look at the goals for and against statistics. The best teams to look at when betting on Both Teams to Score are the ones who score a lot of goals but have leaky defences, especially if they are playing similarly attack-minded opposition.
For example, in the England Championship game during the 2016/17 season, Norwich City scored 85 goals and conceded 69 from their 46 league games. They also had a Both Teams to Score percentage of 63%. Fulham scored 85, conceded 57, and had a BTS percentage of 65%.
So, when they played each other, there was an extremely high chance of both scoring. It proved to be a banker when they met, with the first meeting ending 2-2 and the second being a 3-1 Fulham win.
When looking for value in this market, it's a good idea to look at top teams playing away against lesser opposition who are capable of scoring goals at home. Last season, Tottenham only had a 47% overall BTS percentage for the season, but it was 58% in away games.
Hull City had failed to score in 42% of their games overall, but their BTS percentage at home was 63%. When they met at Hull on the final day of the season, many bookmakers gave good odds on both scoring, and it was a bet which turned out to be great value when Tottenham won 7-1.
What matches are better not to bet on?
In addition to meetings with obvious favourites (especially if they play at home), when the odds on the triumph of one of the teams fall to 1.1-1.3, it is not recommended betting on matches of giants like Chelsea-Manchester United, Real Madrid-Barcelona, Milan-Roma.
Of course, it makes no sense to play with Juventus vs Chievo games, because Veronese are unlikely to create any moments at the gates of Juventus. Unless the leader decides to release the second composition ahead of important matches in the Champions League or when there is already no tournament motivation.
It is not recommended taking football matches from Italy, Russia, Ukraine, Greece, Slovenia and Portugal due to the low average performance of the championships.
It is better to refrain from "both teams to score" if there are opponents with reliable defence who like to "park a bus". Classic examples are Rubin or Rostov, but it can even be grandees — for example, Manchester United or Chelsea. A lot here will depend on the coach. For example, José Mourinho or Antonio Conte are not averse to "dry" the game, so their teams should be removed from the list.
We bypass the event with odds less than 1.9. It is estimated that the "both teams to score" bet in football has a possibility of about 52% of matches, which corresponds to 1.93 bookmaker quotes. To make a profit, the permeability of our rates must be more than 55%. It makes no sense to bet on events with coefficients like 1.5-1.6, since the level of hit remains the same.
No questions? Place a bet now!
Cross out the cup battles in football. They are hard to predict due to strange results. It was often noticed, for example, how Madrid Real Madrid flew out of the Spanish Cup from amateurs from D3, and Tyumen beat CSKA. It is rarely possible to give a confident forecast for performance, and the task of many underdogs is to reach the post-match 11 – meter.
What are the advantages of a BTS tip?
A Both Teams To Score tip gives you the benefit of our tipsters' wealth of experience. Our experts sift through all the BTS or GG stats at their disposal before making their decision.
Does both teams to score count in extra time?
Short answer, No. BTS or GG bets only include the game's standard 90 minutes plus stoppage time. Be careful with cup competitions, since the likes of the FA Cup, Champions League and World Cup will often include extra time at the end of their matches. Goals scored during this time will not count towards your BTS or GG bet.